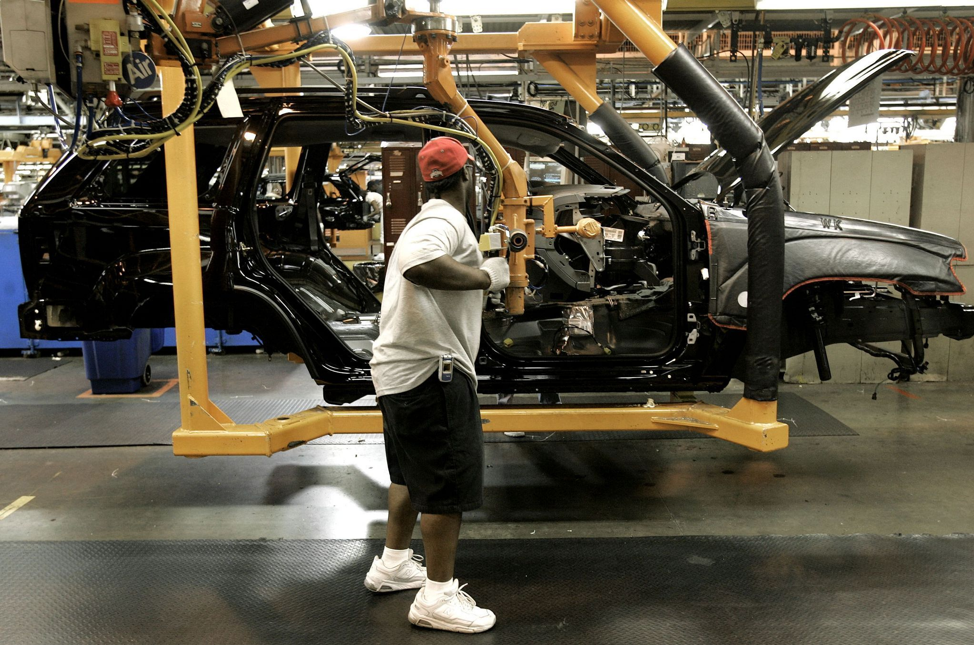 The National Association of Manufacturers (NAM), in partnership with Automation Alley and Oakland County, met in Troy, Michigan on February 12th to discuss the state of the American manufacturing industry in 2018 and beyond.
JMJ Phillip Executive Search was in attendance along with manufacturers from around the Detroit area and across the state of Michigan to spend the morning listening to NAM President and CEO Jay Timmons speak on innovation in the industry, the next generation of workers, and automation, amongst other topics.
Oakland County currently has around 2000 manufacturing firms with 19,000 jobs and 160 apprenticeship programs with 2500 apprenticeships; Timmons believes the industry is strong and growing but is pushing even harder in investing and hiring and "going for the gold." With the expectation of growth comes challenges in building the modern workforce, seen in the 364,000 current manufacturing job openings and 2 million openings predicted to go unfilled in the next seven years.
"New Collar" jobs are expected to emerge over blue collar and white collar jobs as the manufacturing industry embraces new technologies such as augmented reality.
Even now, over half of manufacturers say they need more trained engineers and designers. Timmons believes the current federal administration is equipping the country's manufacturers with the tools to fairly compete, such as the tax reform which 63% of manufacturers are saying they will invest in infrastructure, 54% will use to increase their workforce, and 50% will use to raise wages.
A $1.5 trillion infrastructure plan has been unveiled by the Trump administration which will aid manufacturing supply chain networks but Timmons also wants to see immigration reforms that will allow companies to utilize foreign talent and skills.
Attendees were then treated to a panel discussion featuring Timmons, Bruce McDonald, CEO of Adient, Carolyn Lee, Executive Director of The Manufacturing Institute, and Patrick Meza, a student at Athens High School hoping to go into the mechanical engineering field. Timmons talked a bit about a manufacturers accountability project launched by NAM to fight lawyers and politicians going after manufacturers on dubious grounds so the companies can use their resources to invest in technologies rather than legal fees. McDonald spoke of the younger generation of workers looking to live in downtown urban areas and Adient's current refurbishing of a 10-story building in downtown Detroit that will house 500 employees.
He praised automation for handling jobs that used to require a lot of manpower and allowing there to be a greater ratio of management and support staff. Lee works for the non-profit arm of NAM running the Heroes Make America program that focuses on recruiting service members and developing their skills. The first class is comprised of 13 members in Kentucky and will hopefully play a part in providing work for the 200,000 servicemen needing jobs every year.
The NAM tour visits a new city every day and hopes to educate attendees on modern manufacturing; the rough jobs of our grandfathers have been replaced by safer and more skilled jobs aided by ever-increasing technology. High schooler Meza says this message needs to be conveyed to students at a younger age along with more STEM training and hands-on immersion in the manufacturing realm.
This push to attract the younger generation is especially important because the labor force is predicted to be flat the next 40 years. If the labor force can meet the production potential facilitated by new technologies, the United States could see a golden era in manufacturing.