We're Ringing In The 2020 Holiday Season With Our Annual Toys for Tots Campaign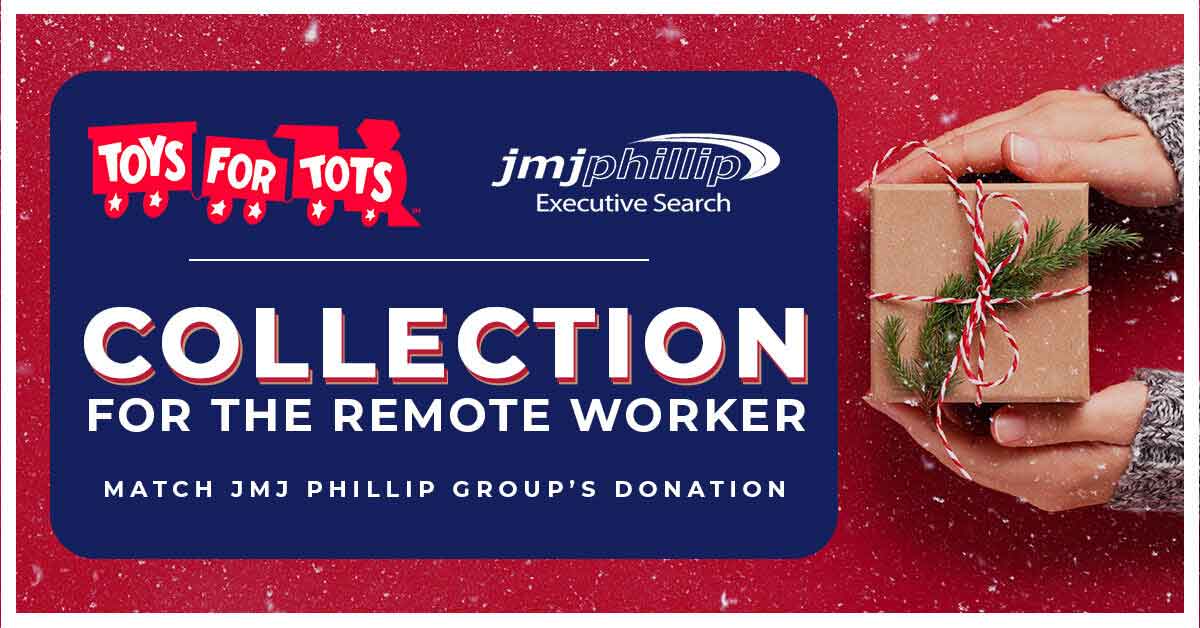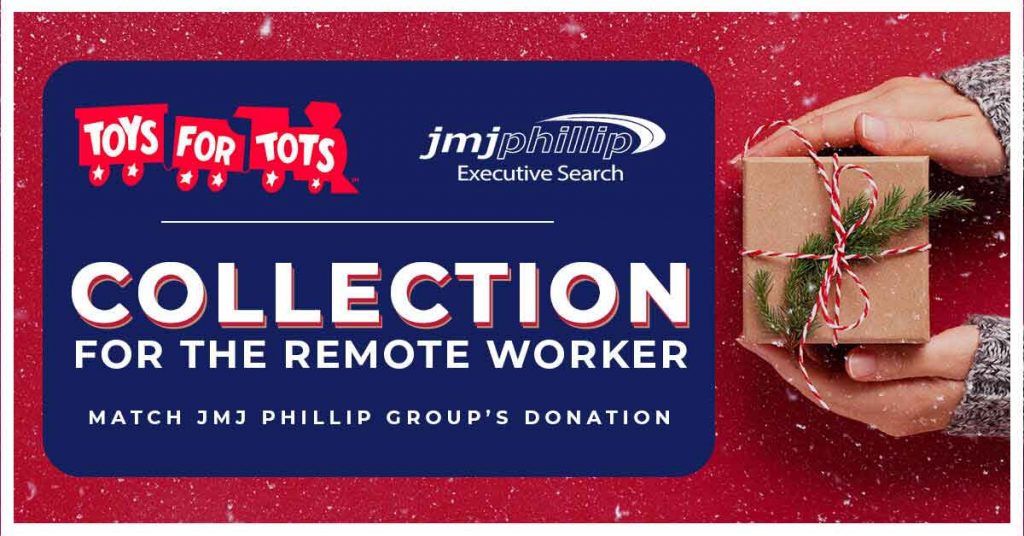 JMJ Phillip Executive Search is celebrating the 2020 holiday season with its annual toy drive for the Marine Corps' Toys for Tots, with toy donation boxes to set up in locations across Troy, Michigan, Chicago, Illinois, and Denver, Colorado.
Executive Search Firm JMJ Phillip Executive Search is calling on companies to join in their annual season of giving by supporting Toys for Tots and the Marine Corps Reserve by donating toys and gifts. This year will be JMJ Phillip's 11th year supporting Toys For Toys during the Holiday Toy Drive.
A top 2 contributor to the Marine Corps' Toys for Tots program in 2019, JMJ Phillip Executive Search is encouraging everyone with the means to contribute what they can this holiday season as every child deserves a toy.
Additionally, any toy purchased from the firm's wish list will be matched, toy for toy. The wish list can be found by clicking here.
"We're thrilled to partner with Toys for Tots again this year for our 11th year and celebrate the holiday season by giving back to the community and children in need," said Dennis Theodorou, Managing Director at JMJ Phillip Executive Search. "This has become a holiday tradition for our company, and while we can't all be together this year, we still believe that we can produce our largest contribution yet as a firm."
"2020 has been a difficult year for so many," said Kristen Fowler, Vice President at JMJ Phillip Executive Search. "While we all may not be able to contribute the same way we would in other years, we are trying to make giving as easy as possible by using our wish list – and matching all donations that are made through that channel."
The Marine Corps founded Toys for Tots in 1991 in order "to help less fortunate children throughout the United States experience the joy of Christmas." The foundation harnesses a variety of funding channels, such as corporate sponsors, mail campaigns, special charity events and outings, and internet donations. The board of directors is comprised of veteran Marines, and the headquarters is located in Quantico, about 35 miles south of Washington, D.C.