Executive Search Practices
Manufacturing Executive Search Firm
When everyone else ran away from Manufacturing Executive Search as manufacturing left the country, we stuck to our homegrown specialty as being the #1 Manufacturing Executive Search Firm in North America.
JMJ Phillip Manufacturing Search Division was founded in Detroit, Michigan leveraging its 20+ years of expertise the manufacturing industry across the nation. Manufacturing runs in our blood as we started our company in the manufacturing capital of the world. This environment also sparked the idea for the soon-to-be published book by one founder titled "Manufacturing Prosperity."
Regardless of where a company is headquartered, they always target Detroit, Michigan for their Manufacturing & Engineering Executive Search needs. We have a deep history in the manufacturing industry and our manufacturing recruiters have worked all across the nation on searches in Detroit, Chicago, New York, Atlanta, Dallas and Los Angeles and far beyond.
Understanding our Manufacturing Executive Search Team's History:
Leadership is comprised of manufacturing recruiters & management professionals
Responsible for high profile Global Manufacturing Executive placements
Constant partnering with Boards, Private Equity Firms and Family Owners
Specialists in relocating manufacturing talent around the world
Knowledge base in Succession Planning as the boomers start to retire
Our MFG Technology experience extends far into ERP \ MRP
Manufacturing recruiting team is trained in negotiating and research
15 year history of identifying top 5% Manufacturing & Engineering talent
Known nationally for Discreet Executive Search and Recruiting
Our Manufacturing Recruiters receive 50 hours of training annually
When working with a Manufacturing Executive Search Consultant for Executive placements you need to know that they not only understand your industry, but also feel comfortable they can identify the top 5% talent, negotiate a tough deal, and walk the candidate through the on boarding process.
Fact: Our manufacturing recruiters have made placements all across the country, in multiple manufacturing sectors, for a wide range of positions from Chief Executive Officers on down, for over a decade.
Why Hire Our Manufacturing Recruiters in 2021?
When you're looking to hire a manufacturing recruiter, you came to the right place. Recruiting firms often have a bad habit of following trends while we dig deeper in the trenches and hone our expertise. Covid has really changed the hiring game in 2021 and making a top notch hire during these times is no picnic in the park. With our in-house research team that is mining data along with our MFG headhunters on the phone selling your great company to top candidates, it is still possible for you to win in this job market.
According to NAM, Manufacturing in Michigan represents 19.38% of the economy where as Manufacturing in California only represents 10.67% of their economy.  Contrasting these states can give you an idea of where the talent pool is located and why you need a top manufacturing recruiting firm to help you find both local and national talent. If you're in a location with a small manufacturing pool yet you're trying to grow, what do you do? You have no choice but to do a national search and relocate talent to your area.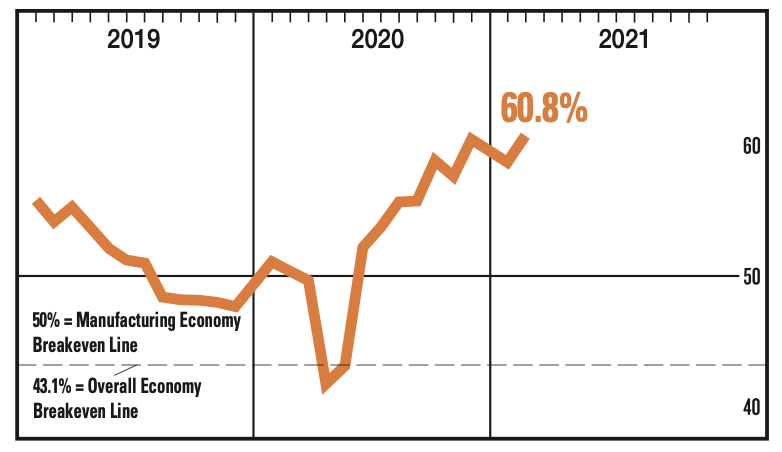 Over the last decade the manufacturing talent pool only rose by 10% as the United States pushed to bring more jobs back to the country. Again, with the push to bring manufacturing jobs back to America combined with a slowly growing talent pool, it has made it extremely difficult to find, hire and develop great manufacturing talent.
An Executive Recruiting Firm That Speaks Your Language
From six sigma to the PMI and ISM Manufacturing Index, to APICS production planning and SAP manufacturing shop floor execution, we speak your language. We also know technology has changed the game, from Fanuc, ABB and Kuka robotics to vast improvements in CAD Solid Modeling. As the game has changed, so has the talent. Long gone are the days of doing the same job with the same skills for 40 years. If you're the same person you were 2 years ago then you're already 5 years behind.
You have to think about when production planning was done on paper or on a spread sheet and how that moved into a green screen MRP \ ERP system. Today you have a dashboard with so many pieces of analytics you can production and supply chain constraints from a mile away.
So how do you keep up and continue to be a world class manufacturing company?
By hiring the top 5% of talent in the manufacturing sector, and a manufacturing executive recruiter like JMJ Phillip can make that happen for you.
Call 877-500-7762 to Retain our Manufacturing Executive Search Firm 
---